Hexagon Platform Bases for Tea Light Village - or other projects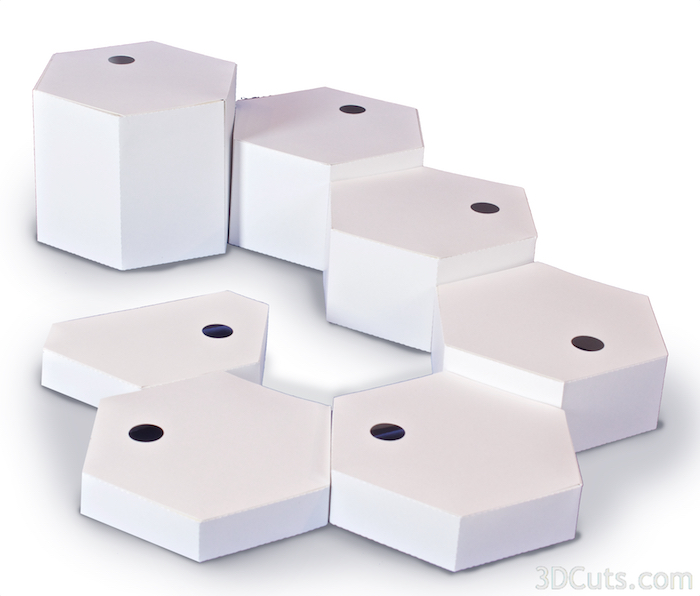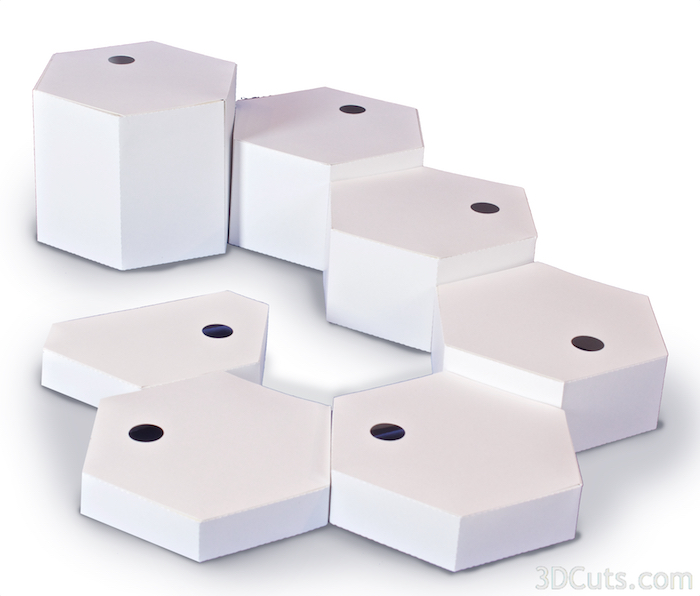 Hexagon Platform Bases for Tea Light Village - or other projects
These files were designed to help in displaying the houses of Tea Light Village at different heights BUT also to allow for the wiring of string fairy lights. You will discover that turning individual tea lights on and off becomes a chore. These bases provide a place for you to add wiring for the fairy lights (available on Amazon -link in tutorial) which all go on and off with a single click. The tutorial provides instructions on construction and wiring for Tea Light Village. This download includes 7 different bases with tops that are both solid or with a Hold for wiring. The bases are 3.5", 2.5",2", 2.5", 1", and .75" tall. All are 4" across. Also indued is a partial hexagon to fill in gaps. Arrangements are flexible. You can use 5 or 25 depending on the size of your village and they go together in many different ways.
These bases can be used for displaying other paper items as well. It does not require Tea Light Village.
This download does NOT include the buildings. Those are a separate purchase.
All cutting files come in SVG, PDF, PHG and DXF formats for use with either the Silhouette (DE required) or the Cricut Explore. They are downloaded in a zip file and must be unzipped. Complete tutorial is available online here and is included in printable PDF format in the download. This project is an easy beginner's level 3D project.
Download a free sample file here to be sure my files work on your cutting machine.
PDF files can be cut by hand with patience!