Haunted Ledge Village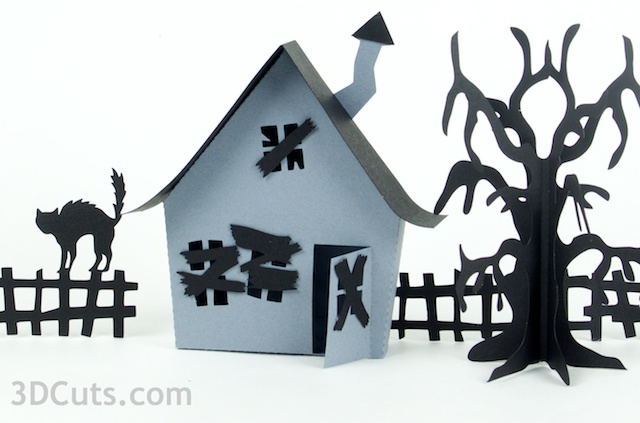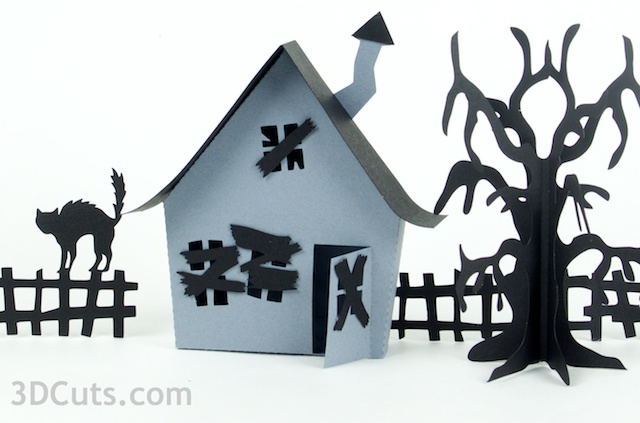 Haunted Ledge Village
Ledge Village is series of 3D buildings and accessories that can be combined in a mix and match fashion to build tiny villages on small ledges around your home. The buildings are 3/4" thin, with all detail on the front so they fit on small trim ledges. What better way to decorate for Halloween than creating a haunted version of Ledge Village? This second grouping of Ledge Village files includes the haunted tower mansion, the haunted cottage, 2 varieties of haunted trees, decrepit fences with a black cat, a casket that opens to expose a skeleton, a gravestone and a bat to suspend from the trees. All files come in SVG, PDF, and DXF formats. Tutorials are included in pdf format or available here online.
Additional groupings will be released soon.
Note: Design Studio is require for use on the Silhouette. Explore is required for Circuit users.