Tea Light Village Complete - 2016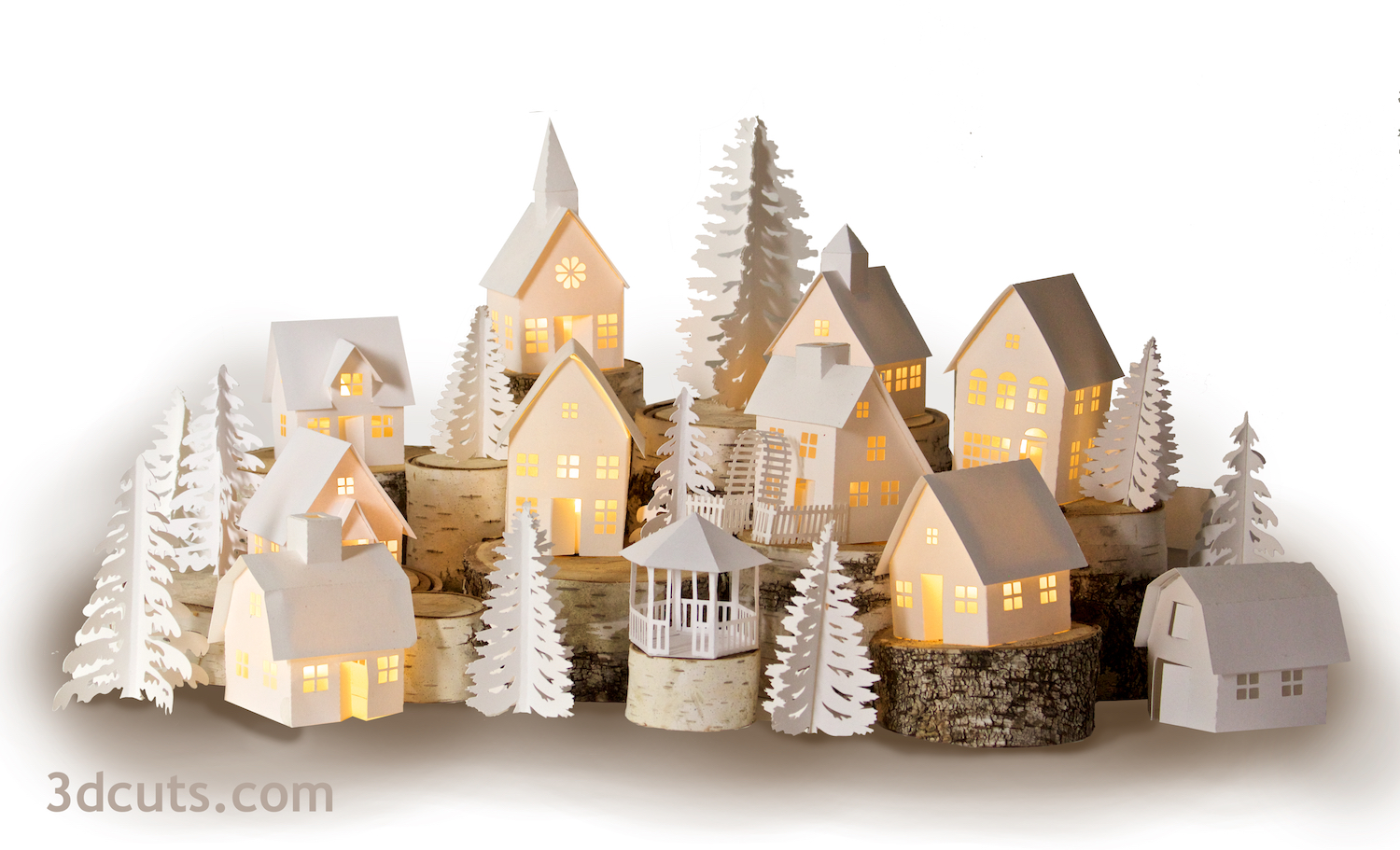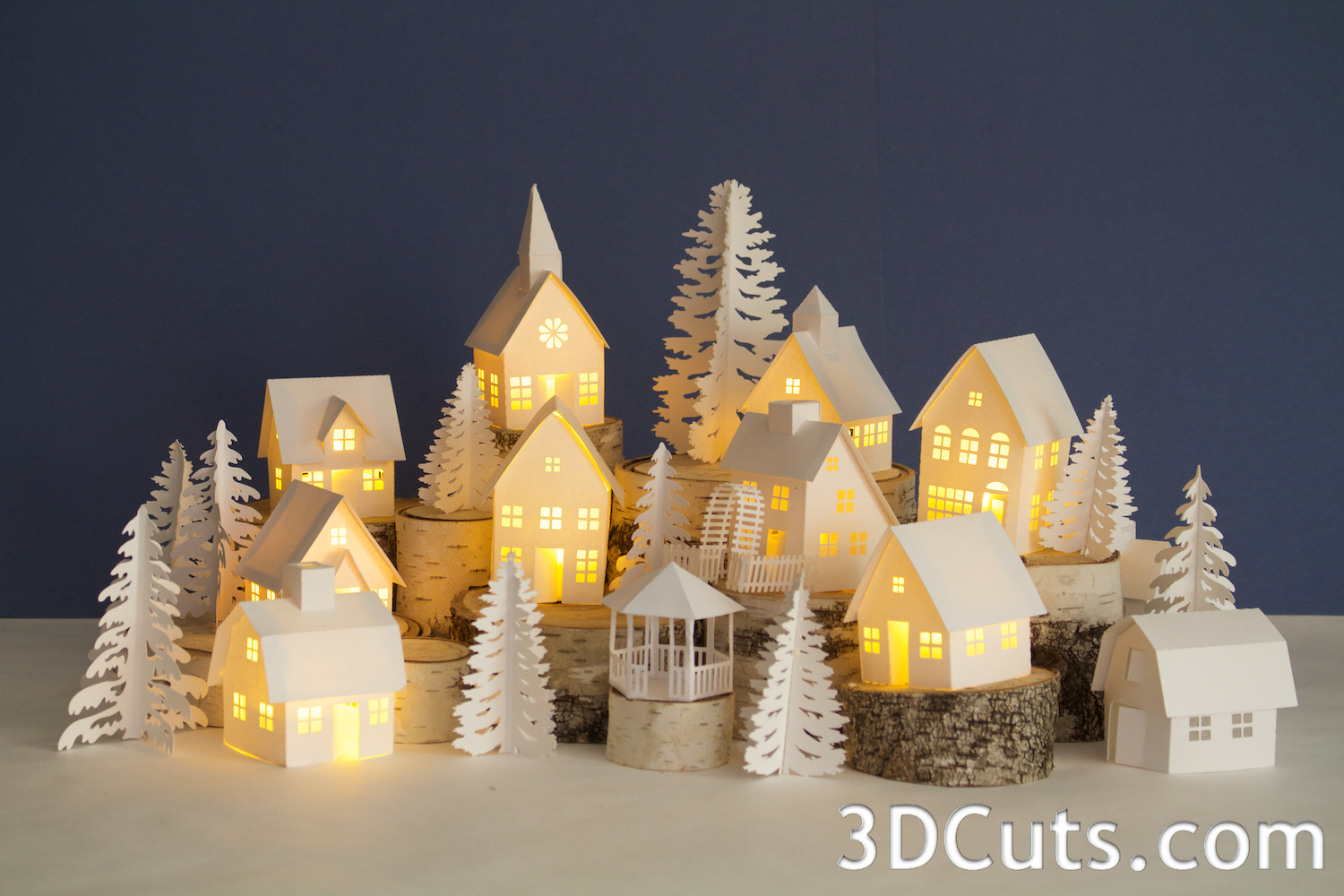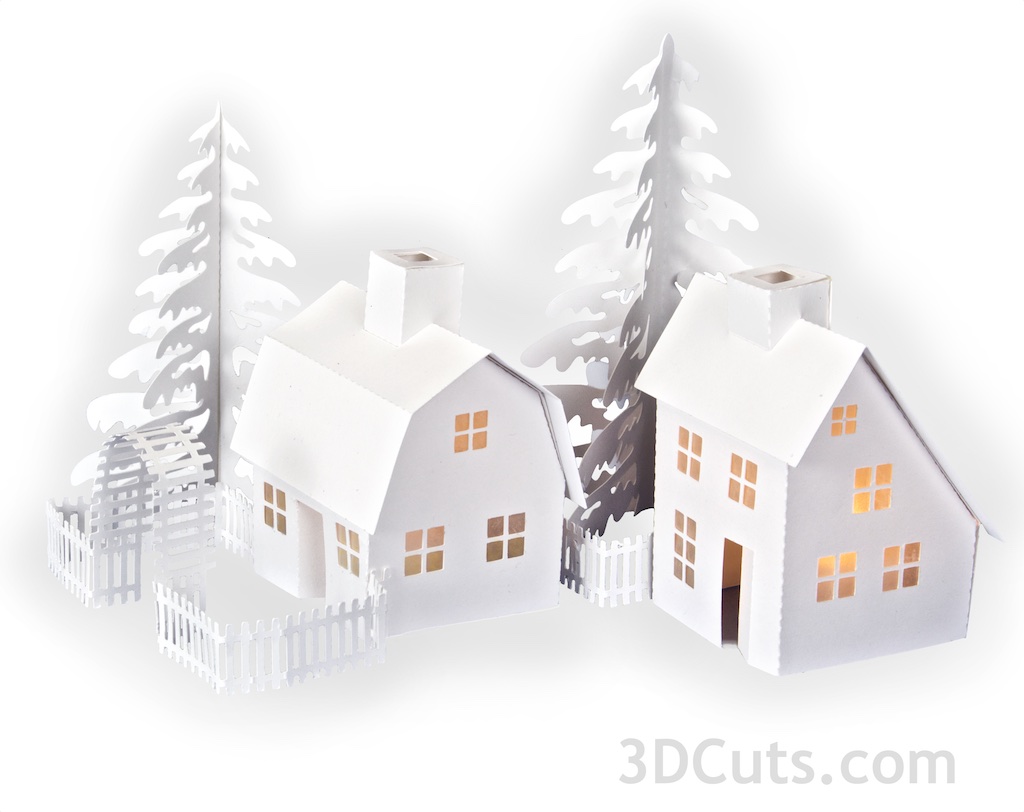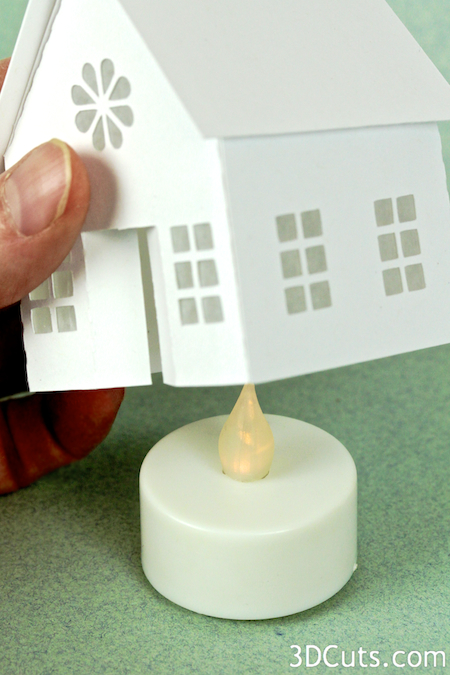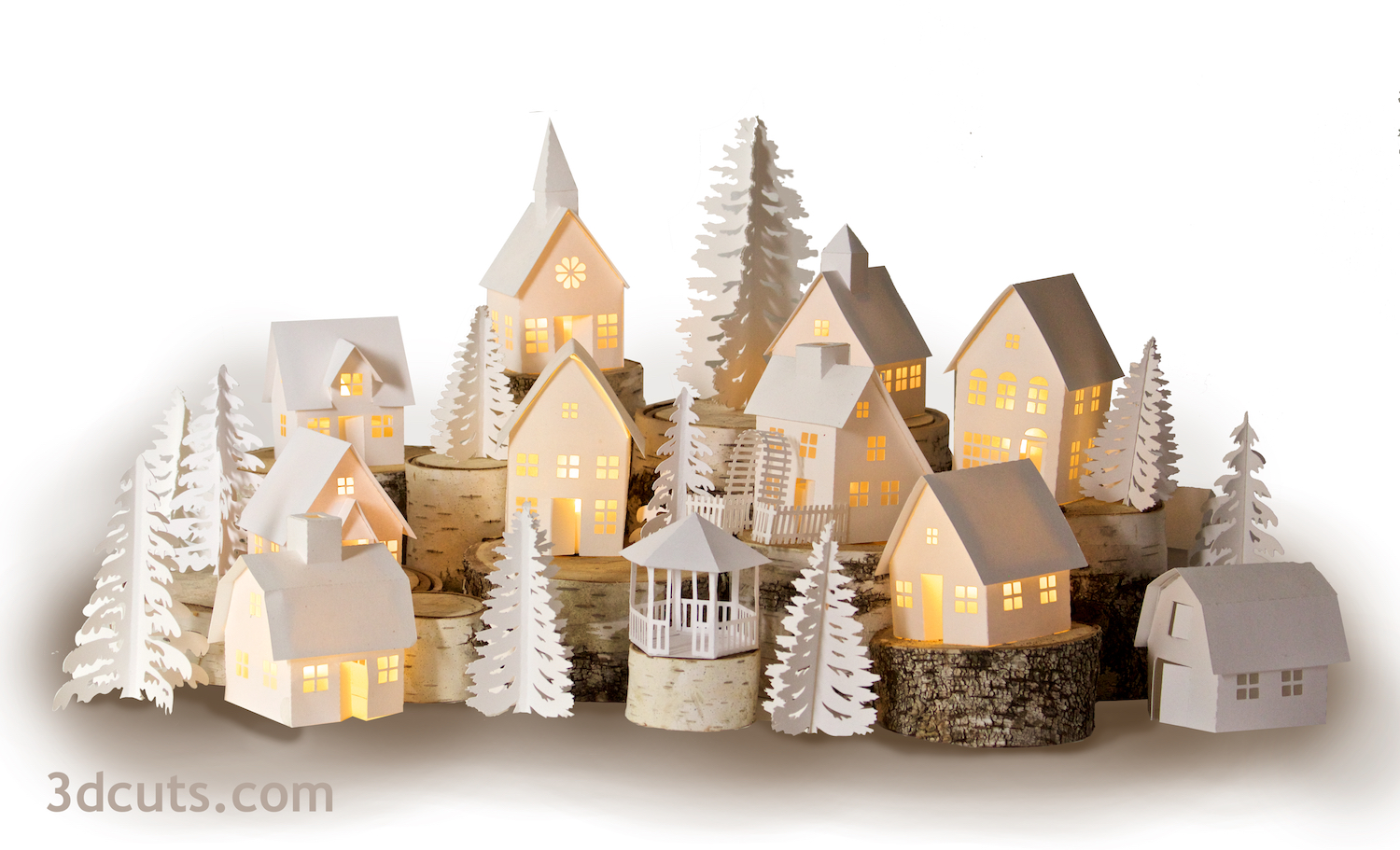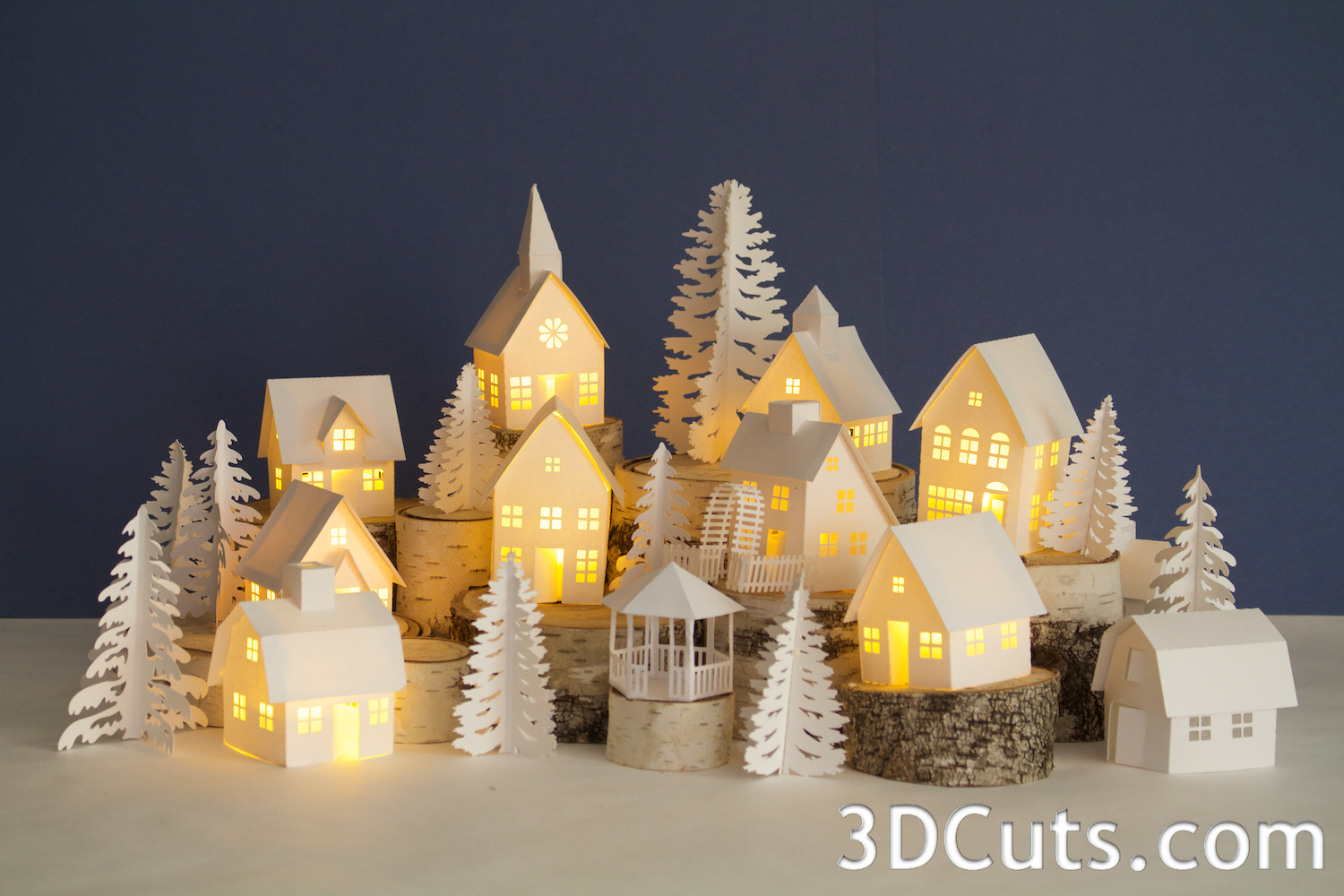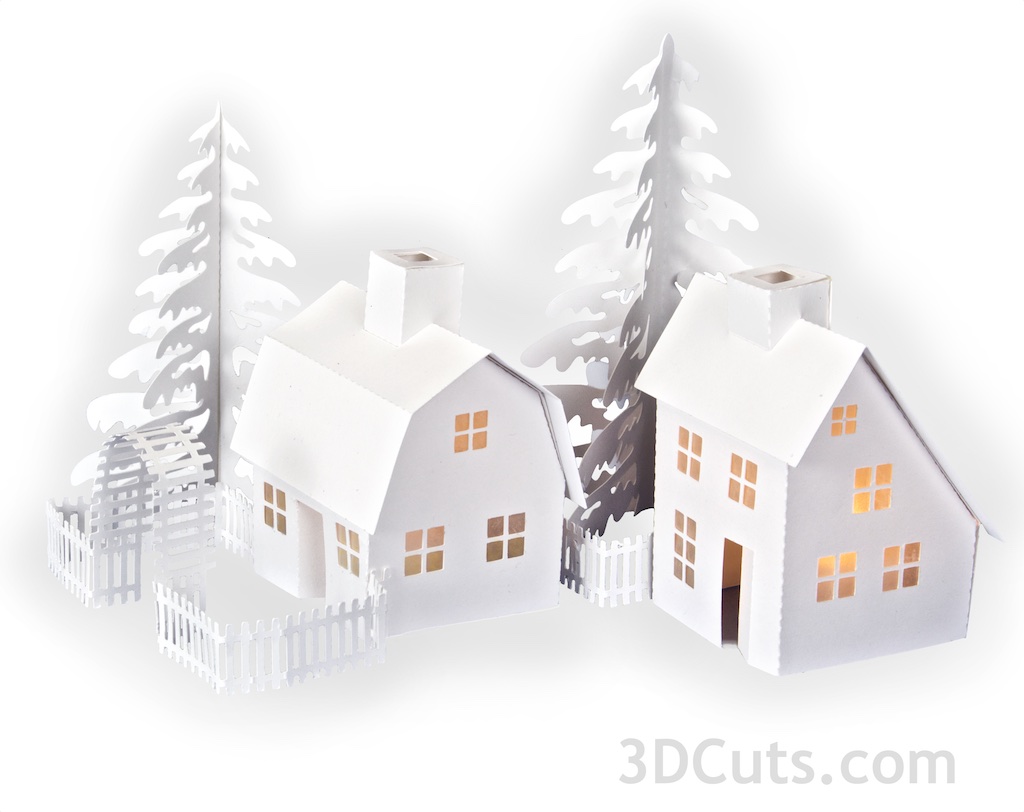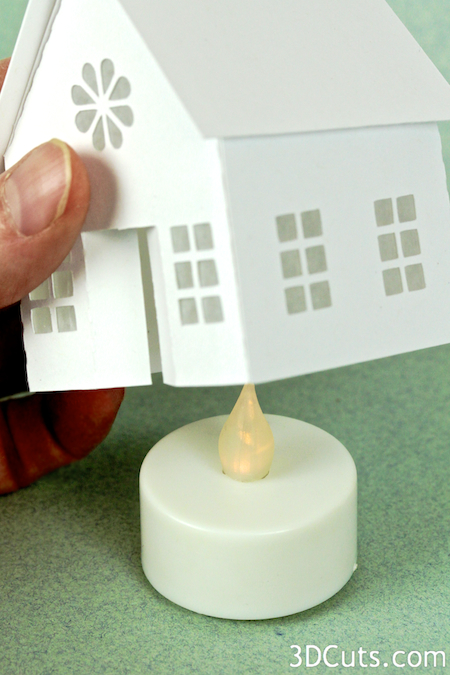 Tea Light Village Complete - 2016
Do not order this. Order the 2017 complete set instead. This is only here so people that have lost previous purchases can still access this. It is outdated.
This down load includes all the files for creating this tiny Tea Light Village. Included are the dormer house, meeting hall, gazebo, saltbox house, gambrel roof house, rose arbor, cape, school, cottage, barn, townhouse, store, chapel and evergreen trees in 3 sizes plus a winter maple tree. The buildings are sized to fit over a standard LED tea light. It makes an excellent Christmas Village. All cutting files come in SVG, PDF and DXF formats for use with either the Silhouette (DE required) or the Cricut Explore. They are downloaded in a zip file and must be unzipped. Complete tutorials are available online here and is included in printable PDF format in the download. This project is an easy beginner's level 3D project.
Note: Three new buildings were added to this complete version on Nov. 2, 2016. If you purchased your tea light Village before that date, purchase the 2016 Aditions to get just the new designs. If you purchase the village after that date, you only need to purchase the complete set. It includes everything.