3D Star - Style 1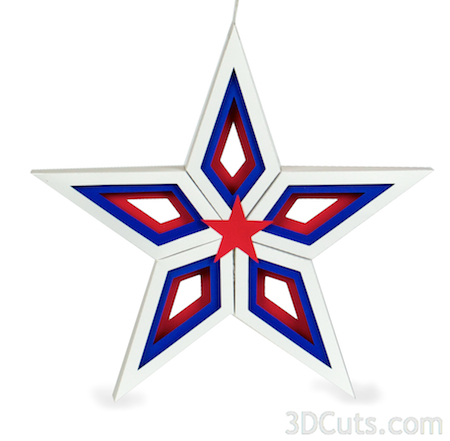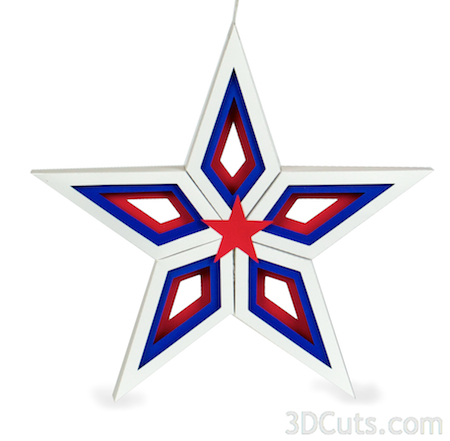 3D Star - Style 1
This is Star Style 1 from the All star 3D Star group. It is composed of a single diamond shape 3D shadow box assembled in different combinations. Put 5 together with the short end together and it create the 5 point star. Make 10 and put them together with the long point in the center and you will create the circular star. Change the color combinations for a different effect.
The download includes SVG, PDF, DXF formats for use with either the Silhouette (DE required) of the Cricut Explore. PDF directions and links to online tutorials are included. This is very applicable to any Patriotic holiday when crafted in red, white and blue but consider it in other color combinations for other holidays including blue and silver for Christmas, or gold for New Year's. Use your team colors for an All-Star event. These stars can be used as wall or door decor, hung in an group arrangement or perched on the table or mantel. Unlimited uses! The finished 5 point star is almost 12" tall.
Download a free sample file here to be sure my files work on your cutting machine.